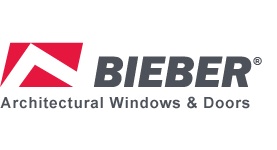 Bieber's Architectural Windows and Doors offer european custom windows, tilt and turn windows, french doors, entrance doors, lift and slide doors, and sliding/folding doors that are adaptable to any style of architecture. Experience the traditional beauty and warmth of classic wood with an optional aluminum or bronze cladding.
Bieber produces all their custom windows and doors only from selected woods. Choose from Exotic Mahogany, Scandinavian Pine (FSC certified), Eucalyptus Grandis (FSC certified) or French Oak. We utilize durable German hardware (GU Hardware) and finish with environmentally friendly stains and treatments.
These custom wood windows and doors are unmatched in beauty and functionality; Bieber has been and continues to be a leader in technology and product innovations.
Bieber utilizes engineered computer driven laser guided joinery machinery, state-of-the-art flow-coat conveyer finishing systems, space age sealants and glazing compounds, along with the finest European fenestration hardware and high performance glass to provide complete design flexibility while ensuring beauty, longevity and energy efficiency.
Open up to Bieber's Architectural Windows and Doors.